Hello!
My name is Ashley Chu
A STEMINIST. AN ARTIST. A DEVELOPER.
with the ambition of developing real-world solutions to improve our world
Instagrammer
September 2012-2016
Slide One

Slide Two

Slide Three

Slide Four
Instagrammer
June2018-Present
With Sketch & Photoshop
December 2016-Present
Slide Five

Slide Six

Slide Seven

Slide Eight
Featured
Interviewed August 2017
Featured student
August 2018
Featured Speaker
July 2018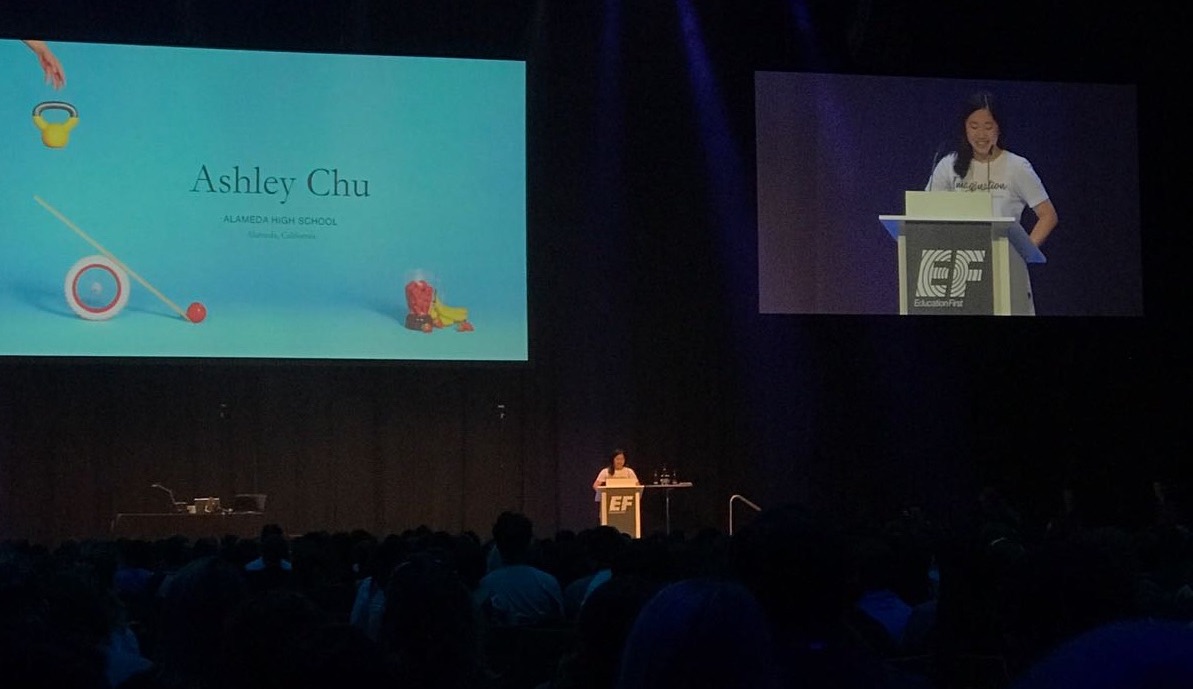 Student Developer
September 2017-January 2018
Co-creator
March 2018-May 2018
A product that lights up when a loud sound is made. Built at UC Berkeley's SWE program with a team of 3 other high school girls. Developed and programmed with an arduino, microphone, and LED strip.


Research Intern
June 2018-Aug 2018
Researched with professors and university students on the Xilinix PYNQ-Z1 board using the Jupyter Notebooks on Field Programmable Gate Arrays sponsored by the Army Education Outreach Program. Began operational design process of creating a Python Overlay.


Chabot: Explore the Galaxy!
September 2017-May 2017
Worked with 2 other students to develop an Android application to teach children about space. Associated and built at Chabot Space and Science Center to bring Chabot museum alive anywhere. App features a series of interactive games and quizzes. Posted on Android Play Store. Click: here to see the app.


Bit By Bit
June 2017
Developed a website with educational resources to teach other students how to code. Includes basic resources, local events, and inspiring videos to empower youth to dive into the world of code. here to see the website.